Steve & Neil would like to thank all the juniors who played on the BJGT in 2017.  We hope that you and your families enjoyed your time with us and are looking forward to 2018, it is going to be even better!
Thank you also to our sponsors in 2017, and for your continued support next year. Along with new sponsorship, we can keep the tour growing year on year.
There will be a few changes for players on the BJGT in 2018, and once again, lots of opportunities to play in great golf competitions on some wonderful courses.
We hope you enjoy reading our latest newsletter, and we look forward to seeing you all early next year at our first event in February.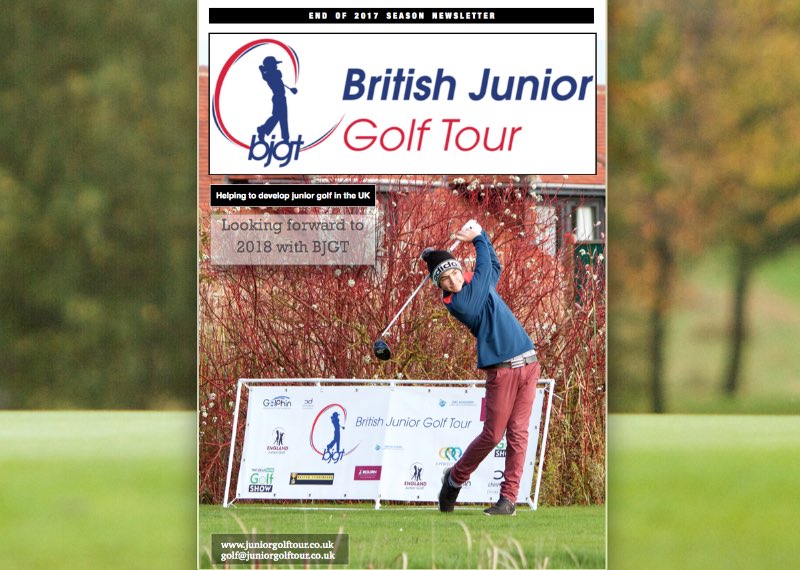 Newsletter Content:
Cover – Magnolia Park
2018 Schedule
Age Categories & Membership
IMG Qualifying Results
2018 Tour Championship
TGC Championship
Farmfoods
Jakarta Qualifying Results
Designer Golf
A-Z of Junior Golf